Making smiles in Scarsdale brighter & happier since 2010!
Located on Summerfield Street in Scarsdale, New York, we are a modern pediatric dental practice devoted to excellence in dental care for infants, children and adolescents. With over ten years of proven clinical methods and practices, Summerfield Pediatric Dentistry & Oral Surgery continues to remain the most innovative and progressive pediatric dental office in Scarsdale.
Our office, the vision of Dr. Vali, specializes in the oral health of infants, children and adolescents, including dentistry for children with developmental disabilities, cognitive delays & complicated medical conditions. By focusing on behavioral needs and providing age-appropriate care, we create a friendly & welcoming environment. While we use state of the art dental technology and the finest in clinical methods, our point of pride remains in our dedication to patient comfort & safety.
With a large patient population, nearing four thousand patients, our doctors have gained experience in treating challenging dental cases, rare dental conditions & infections, managing a spectrum of behaviors & medical conditions and bringing normalcy to a wide variety of dental trauma cases, all while mastering the art of restorative dentistry.
Our team strives to create a positive dental experience for each child, by building self-esteem alongside beautiful and healthy smiles. Over time, we'll establish a trusting relationship with you and your child providing the attention and treatment required to begin a lifetime of quality dental care.
We welcome you to our modern office and our loving family!
The doctors at Summerfield Pediatric Dentistry & Oral Surgery are dedicated to providing unparalleled pediatric dental care in a child friendly environment. Each product used in our office, from sterilization to filling materials, is chosen carefully to minimize toxic exposure to our young patients.
We are devoted to better our skills, knowledge and expertise, in our various specialties, through continuing education both in the states as well as globally. With communication and collaboration with our colleagues in various specialties in both dentistry and medicine alike, we strive to provide clinical care that is safe, proven and up to date. We use only high quality dental materials backed by evidence based research supporting their efficacy.
Our administrative and auxiliary staff stay current with the latest trends in treatment through seminars and informative workshops. We are dedicated to providing care that is patient centered.
Join us and experience pediatric dentistry and oral care in an environment that emphasizes safety, excellence & a warm customer experience!
VALI MOHAMMADI, D.M.D.
Chief Clinical Coordinator / Pediatric Dentistry, Dental Medicine & Surgery
Dr. Vali Mohammadi is well practiced in pediatric dentistry, dental trauma as well as sedation techniques. He has extensive training and expertise in treating infants, children, and adolescents, including children who have special needs & cognitive delays.
With several years of directed research at California Institute of Technology in the field of neuroscience, Dr. Vali continues to approach pediatric dentistry and oral medicine with the same critical observation. Dr. Vali earned a Doctor of Dental Medicine from Tufts University in Boston. He moved to New York City to complete a one year residency with Saint Vincent's Medical Center & its level one trauma centers under the direction of oral & maxillofacial surgery. While earning his certificate, he emphasized on dentoalveolar and pediatric oral-facial trauma.

Dr. Vali received his certificate of residency in Pediatric Dentistry from Jacobi Medical Center/Albert Einstein in the Bronx. His expanding experience and practice has led him to the opening of SPD & Oral Surgery. He continues to broaden his knowledge in infant breasting feeding difficulties as related to tongue and lip ties. Currently, Dr.Vali is collaborating with several experts in the field of tethered oral tissues to launch the opening of the Westchester Tongue Tie Center.
His extensive training and practice in dental and soft tissue surgery allowed him to receive a certificate in using medical grade CO2 lasers in his practice. He is currently an adjunct faculty of Westchester Medical Center. In his free time, he enjoys appreciating modern art and architecture, as well as exploring other cultures through his worldly travels.
JUNE WINDWARD, D.D.S.
General Dentist / Adolescent Focused
Starting her dental career in London, England, at the University of London, Dr. June practiced and managed a dental practice focusing on general and family dentistry for several years in the U.K. before moving to New York with her husband. To complete her credentials in the United States, Dr. June received her Doctor of Dental Surgery degree from New York University.
After establishing and managing her own family practice in Westchester, Dr. June took a sabbatical to raise her twin sons. Many years later and now an empty nester, she joined our practice focusing on dentistry for the adolescents and young adults. She is especially delighted to have the opportunity to interact and provide clinical care to our teenagers and young adults patients.

Besides spending time with her husband and her twins, Dr. June is an avid golfer, skier and most recently has taken to the practice of Yoga!
SHARON BEN-REUVEN
Family & Patient Liaison
What better place to have an office mom than a pediatric dental office! Sharon has a long list of credentials that have landed her as one of the most important team members at our office. A problem solver, an intermediary, a customer service advocate, Sharon is full of energy and solutions. Her warm welcome leaves an impression behind.
After serving in the Israeli Defense Forces, Sharon began her career as the executive group coordinator for the Sheraton Hotel in Tel Aviv, while earning her bachelor's degree from Camera Obscura of Photography. She continued to earn a prestigious membership with the world-renowned Clef's D'Or from the Concierge Association. Moving to the United States in April of 2000, Sharon immediately began working in the dental field, bringing that same level of customer service to the clinical world.
She prides herself in her passion for helping people and making them happy and reassured. Sharon is very receptive to people's needs and prioritizes the importance of customer service. Sharon lives in Westchester with her two sons and is a dedicated soccer mom. An avid Clefs D'Or and fluent in five different languages, Sharon loves to travel and explore the world.
JENNIFER D'ERRICO, R.D.H.
Supervisor / Pediatric Dental Hygiene
With over 25 years of experience as a Registered Dental Hygienist, Jennifer brings a wealth of knowledge to managing and operating a pediatric hygiene program at our office. Her strong connection and love for her family and children is well noticed in her loving and caring approach to treating children and helping them gain confidence in their smile. With a strong belief in family traditions and values, Jennifer is cognizant and sensitive to various cultural beliefs in raising children.
She graduated at the top of her class from SUNY Farmingdale in 1992 and has since continued to gain further knowledge in her field by attending seminars and continuing education courses so that she stays current in such a fast evolving field.
With the strong belief that proper oral hygiene is more than just about clean teeth, she emphasizes on the best ways to maintain good overall health. She believes that in pediatric dentistry we can help children create good oral hygiene and nutritional habits early on in a comprehensive manner. During her long hygiene career, Jennifer has become a familiar face among her community and SPD families alike.
In addition to acting as the liaison between patients and our pediatric hygienists, collaborating with charities supported by our office and attending fundraisers, Jennifer is also responsible for many aspects of the hygiene program at our office including our monthly journal club to advance the knowledge of each pediatric hygienist.
Her warm personality is a testament for her genuine love working with children of all ages.She dedicates most of her spare time volunteering with the JDRF, a cause dear to her, and other community involvements.
ROCIO MICHACA
Supervisor / Pediatric Dental Assisting
With over 5 years of employment with our office, Rocio plays a pivotal role. She is responsible for everything from supplies to supervising a team of dental assistants that work under her. Readily available to answer questions and helping hygienists focus on patient care, she is always helping establish a smoothly functioning day, one smile at a time.
Being that she is a mother of three children, Rocio has a sensitivity that makes any anxious child feel at ease. Explaining procedures to our young patients one step at a time, she is able to win the heart of even our most apprehensive child. Being bilingual in both English & Spanish always helps.
Originally from Mexico, she relocated to the U.S. twenty six years ago. She studied Dental Assisting at Lehman College and has worked her way up to be one of our dental assisting supervisors. Rocio is an active member at her church and enjoys time with her family and grandson Mason.
DANIEL CORNEJO, R.D.H.
Pediatric Dental Hygiene
For over ten years of experience in the dental field, Dan takes pride providing a comprehensive dental visit that is detailed and completed with passion. His many certificates are a testament of his ambition to further his knowledge in dentistry. His attention to detail, thorough clinical skills and love for treating the young patients has gained him a following in our practice, especially with our young patients.
Before attaining a degree in Dental Hygiene, he worked hands on as a chair side assistant with a variety of dental specialties at a multi-specialty dental group. Such an experience has allowed him to gain a broader knowledge of all aspects of dentistry. Daniel has a Bachelor of Arts in Biology from Hofstra University and earned his Dental Hygiene degree from SUNY Farmingdale.

Earning certifications in local anesthesia, Nitrous Oxide sedation, and diode laser treatments are just the tip of the iceberg. He plans to further his education with a Masters degree in Dental Therapy. Dan enjoys time with his wife while biking, hiking, and playing the electric guitar. No worries talking about sugar with Dan, he is known for having a 'sweet tooth!'
DORIS HERNANDEZ
Compliance / Pediatric Dental Assisting
Bringing over 10 years of chairside dental assisting experience and knowledge to our office, I think we all can learn a few things from Doris. It is with Doris that Dr. Vali began his journey to build our office. Compassionate and patient, experienced and willing to teach, Doris brings us all together. Her love raising her daughters and now grandchildren is clearly evident once she meets that young patient. Her soothing voice and step-by-step guidance to calm our most anxious child is remarkable.
Native New Yorker, born in Brooklyn and raised in the Bronx, don't be fooled by her sweet demeanor. She is tough on all aspects of compliance. In charge of our emergency kits, sterilization & maintenance logs, Doris is all about following the rules so that our office provides a safe clinical environment that is up and beyond the standards set by the state and OSHA. In addition, Doris takes training our new hires very seriously so that no infection control rules go broken.
Outside of the office, she enjoys spending time with her daughters, Nelly and Amy, and her many grandchildren. She also enjoys writing free style poems, warm rainy days, watching the cooking channel and taking long beautiful walks with her dog Lexi.
NINA BECK, R.D.H.
Assistant Director / Pediatric Dental Hygiene
The dental profession is all too familiar for Nina. The daughter of an established general dentist, she is well versed in what it takes to have a smooth functioning office with a thriving pediatric dental hygiene program. As part of her duties, she is in charge of the dental well visits so that no patient is left behind. Coordinating with our front desk staff and often playing the same roll, she is well aware of scheduling challenges, insurance policy limitations and importance of coordinating with our busy parents so that our patients benefit the most out of their visits.
Nina is responsible for the work flow during clinical hours, eliminating or minimizing unnecessary wait times for our families. In addition, as she works closely with our doctors and front desk staff, she is able to prepare each working day in advance for a smoother start to finish.
Nina believes that every child should have a positive experience when visiting the dentist and strives to provide this with her professional experience. Every year Nina volunteers for the Colgate's Bright Smiles, Bright Future Program and NYS Mission of Mercy's Special Olympics Special Smiles. Her volunteer work has allowed her to gain valuable knowledge in treating children with special needs.

During her free time, Nina loves to spend time with her family, friends and her rescue fur baby, Jack.
ALEX TROY
IT & Office Assistant
No better person to ask than Alex about what it is like growing up with our practice! Patient turned into part-time employee, Alex is the to-go-to tech savvy IT team member. From audio & visual aspects of the office to the intricacies of our online presence, Alex has allowed our office to stay among the forefront of technology. Always striving to better the customer experience through the use of the fast evolving digital world, Alex has quick solutions to what might seem complicated tech fixes.
Alex began working at SPD in 2016 and since then has taken numerous leadership positions to enhance the user experience such as updating technological aspects of video gaming to providing onsite assistance with emails, online forms and more. He is always available to help make the parents feel more at ease using our iPads to complete forms and consents online.
In 2019, Alex is responsible for collaborating with Formstack, the same company used by Netflix and Twitter, in creating a new powerful online form experience not seen before in pediatric dental offices. Besides excelling at school in Scarsdale and working diligently at our office, Alex enjoys running track and traveling to other countries.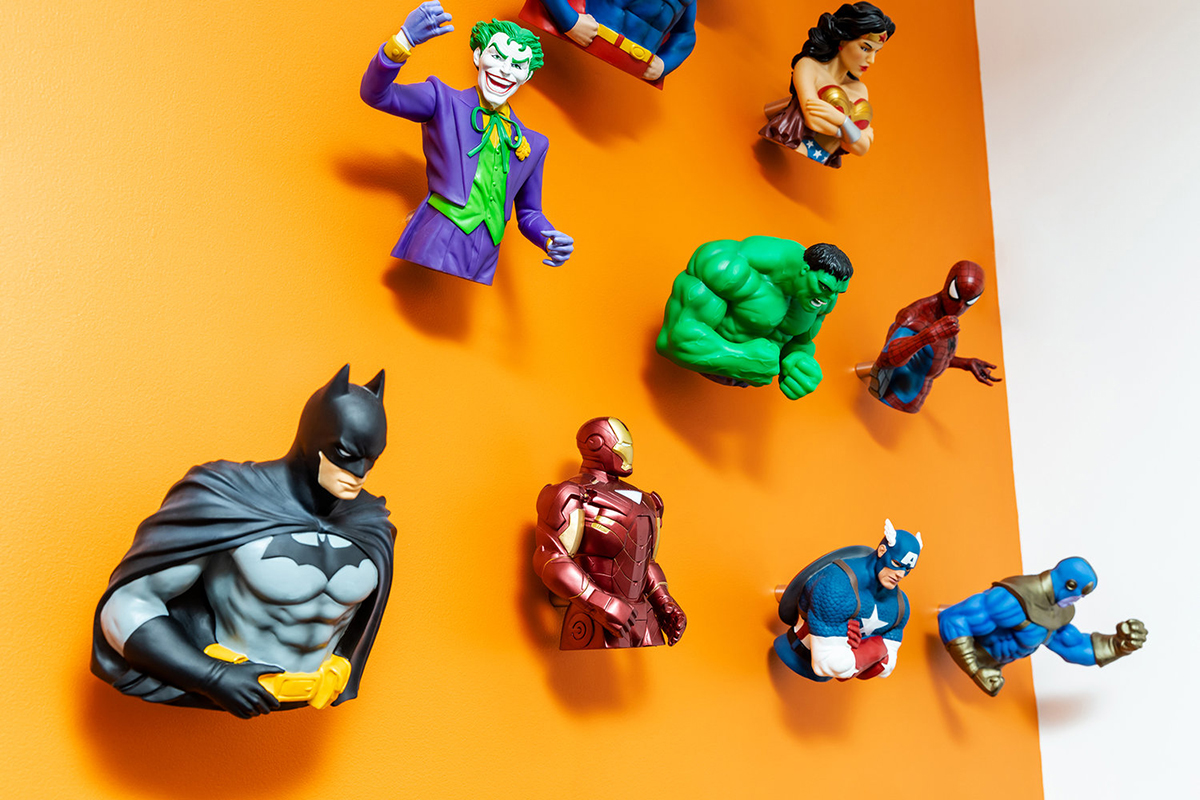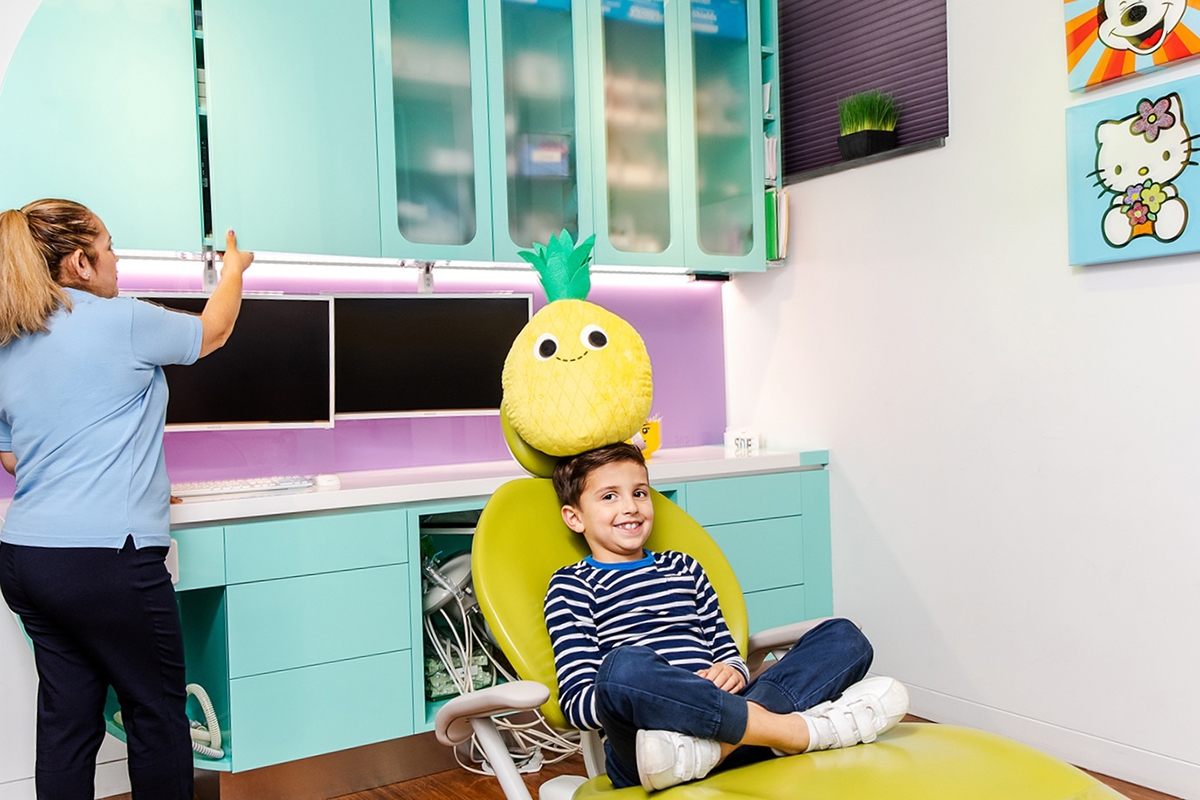 Tour our cool, modern, state of the art, kid friendly space…